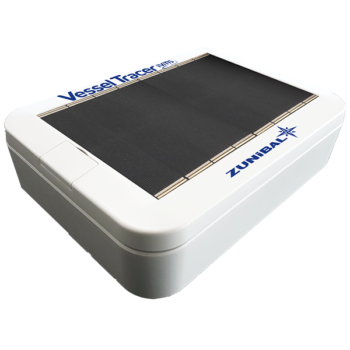 The Vessel Tracer Solar iVMS is a small vessel monitoring device that has been specifically designed for artisanal fishing, which uses solar energy. The equipment transmits the positions of the vessels through mobile telephone networks, which allows a much higher frequency of reports than the traditional VMS. At the same time, it allows to obtain better data to better understand the fishing effort. This device can instantly warn fishermen if their boat enters a restricted fishing area, which helps them demonstrate that they are legally fishing in a permitted area and in a sustainable way.
Inshore vessel monitoring device for SSF/Artisanal fisheries
For vessels under 12m in length.
No external antenna required.
Entirely solar-powered cellular MTU
IP 67 casing.
Tamper proof device with laser engraved serial number.
Internal Li-ion battery back-up, capable of transmitting over 1000 reports when operating on battery power alone, up to 10 days operation in complete darkness.
Celular technology. Very low operational costs.
GSM/GPRS technology.
High frequency reporting.
No roaming charges.
Store-and-forward technology when outside cell-phone coverage.
Can store up to 500,000 position reports.
Can be connected via Bluetooth to a tablet or a phone to transmit catch/discard data.
Small and light weight:

Length: 172 mm
Width: 127 mm
Height: 43 mm
Weight: 530 grams
The device calculates geofence coordinates internally so that fishers can instantly hear when they have entered a prohibited area.
Online vessel tracking system
Track and trace the vessel's movements using Zunibal's online and secure platform.
Latitude, longitude, course, speed, date and time.
Length: 172 mm
Width: 127 mm
Height: 43 mm
Weight: 530 grams