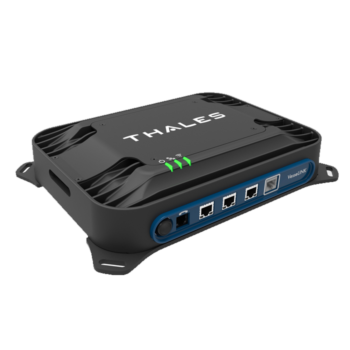 VesseLINK, using the new Iridium Certus® network gives your critical marine operation global communications coverage. It is the solution to depend on for essential communications wherever and whenever you are at sea. Whether you operate a large fleet or a single vessel, this solution is designed to meet your unique challenges of maritime environments through a simple, adaptable and robust design.
The lightweight solution also features a simple, adaptable and robust design and easy to use interface for ship captains and crews. It can be installed as a stand-alone solution or used as a VSAT companion.
The service delivers competitively priced, high-performing, pole-to-pole global satellite coverage supporting many important functions including, business operations, IoT applications, crew welfare and critical safety services. It is a real choice for end-users.
| | |
| --- | --- |
| TRANSCEIVER DIMENSIONS: | 30.5 x 22.9 x 5.8 cm |
| TRANSCEIVER WEIGHT: | 3.4 kg |
| ANTENNA DIMENSIONS: | 36.8 (dia) x 19.81 (h) cm |
| ANTENNA WEIGHT: | 2.8 kg |
| OPERATING TEMPERATURE: | -40°C to +55°C |
| IP RATING: | IP31 Transceiver IP67 Antenna |
| | |
| --- | --- |
| STANDARD DATA RATE: | Up to 700 kbps (down), up to 700 kbps (up) |
| STREAMING IP: | Up to 256 kbps |
| DATA: | yes |
| EMAIL: | yes |
| BROADBAND: | yes |
| TRACKING: | yes |
| SBD: | yes |
| VOICE: | yes (multiple lines) |