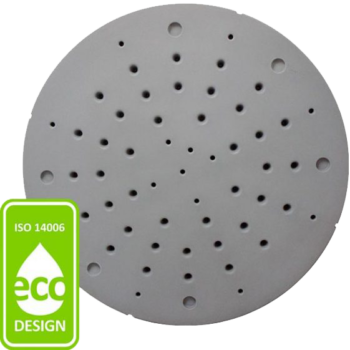 ZunFloat is a floating platform developed by Zunibal for tuna fishing. It is a reusable product that allows tuna fishing companies to enjoy great savings on material, workforce and transport costs. Furthermore, it camouflages itself in the marine environment, helping to avoid losses. Zunibal certifies this platform with the Ecodesign seal, being a product in favor of sustainability and generating less impact on our oceans.
Increase of the benefit of the product
Save money on spares.
Ended product, save money on labour costs.
Stackable: save space in the shipment and on board.
Designed for the marine environment
Designed in a colour that camouflages with its surroundings, difficult to detect.
No degrade with the sun or the water.
Resistant to deformation.
Works in extreme conditions.
Recyclable and reusable.
Less waste and less environmental impact.
Traceability of the fad.
Weight: 25 kg
Diameter: 180 cm
Edge: 7,5 cm
Flotage: 150 kg