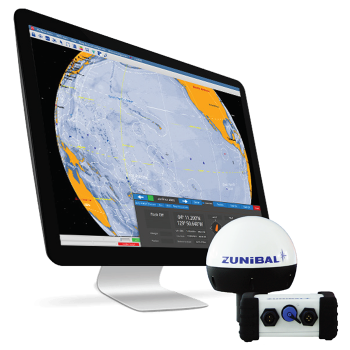 Full management tool that optimizes the longline fishing. This totally autonomous unit offers a full control of the buoys and fishing tools with no need of alternative devices, since it has its own built-in high-speed satellite communicator.
Cost savings in communications, built-in transceiver unit with no need of auxiliary equipments.
Offers real-time information (GPS position, course, speed, water temperature,etc).
Agile and intuitive system, configurable according to the needs of each user.
For-TunaChart software included (temperature, plankton, alti metry, salinity, etc.).
Real-time communicati on, secure and confidential.
Real-ti me information. Immediate answers (3 minutes approx.).
High speed data built-in transceiver unit.
Secure and confidenti al communications.
Real world wide global coverage.
Scalable, according to user needs.
Ad hoc menus.
Agile and intuitive system.
Graphics of the fishing history.
New hardware, robust construction and suitable for the sea environment.
High speed CPU, with no fans.
Latest generati on microprocessor.