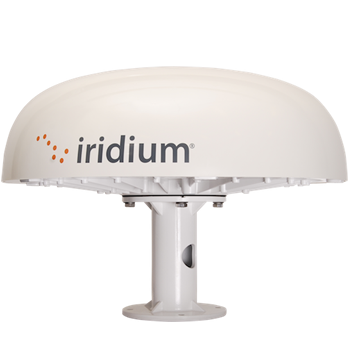 The Iridium Pilot reduces maritime communication costs with respect to circuit-switching services. Furthermore, it offers a wide variety of personalized voice and data plans, satisfying your needs and optimizing your budget; if you do not use a service you do not pay for it.
Global services program
Pre-pay solutions for the crew.
Personalized voice and data plans.
Monthly plans.
Balance alerts.
Restricted access to calls via PIN.
Email without monthly quotas or licence and/or domain costs. The user only pays for what they consume.
It functions in the most extreme conditions
The Iridium broadband service is not affected by extreme weather conditions and therefore many clients with critical mission communication trust in Iridium.
Un sistema de comunicaciones integral
To offer a more complete service to the user, we have developed a comprehensive communications system complemented by a series of products.
Pre-pay cards for satellite calls.
Buzzer.
Siren for external zones and speakers for cabins.
The siren and speaker system can be configured as appropriate according to the needs of the user.
High-quality communications
Iridium is the only global provider of mobile telephone services by satellite, with full coverage across the planet.
Simultaneous use of the three voice lines and data line.
High-quality confidential and secure communications.
International telephone access to land and via email.
Spam-free email (no junk mail).
Communication with vessels of any size or nationality.
Capacity to receive and send information via email.
Coverage in all the oceans.
Maintenance-free.
No mobile antenna parts.
Iridium satellite system.
User-orientated and robust design
Manufactured by robust and marinized materials that guarantee its durability.
A product conceived to be installed quickly and with ease.
It incorporates a buzzer and/or sirens so that the incoming call notification can be heard throughout the boat.
Complete management of emails through an intuitive and easy-to-use graphic environment.
Unit under coverage
Height 7,78" (230 mm)
Width 9,84" (250 mm)
Diameter 2,17" (55 mm)
Weight 2,98 lb (1,35 kg)
Data
Up to 134 kbps bidirectional with Iridium broadband service.
Antenna specifications
Height 9,06" (230 mm)
Diameter 22,44" (570 mm)
Weight 24,25 lb (11 kg)