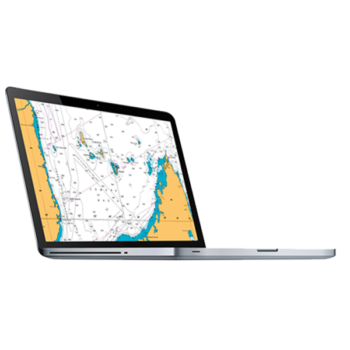 The Admiralty Raster Chart service is a practical and very useful complement to facilitate navigation and fishing. More than 3,000 digital charts with extensive coverage of international ports, major trade routes and detail of marine relief.
Digital nautical charts incorporate the same symbols and graphics as the traditional paper charts, used for decades by sailors, facilitating their interpretation.
It combines this simplicity of interpretation with greater precision of the data thanks to the satellite positioning.
Wide coverage of international shipping zones.
More than 3,000 official charts.
Great detail of the main ports.
Wide range of scales.
The Admiralty Raster charts are the most reliable on the market. Its worldwide coverage with the free upgrade service helps improve navigation in safety and efficiency criteria.
They provide comprehensive data on the characteristics of the ports, ocean floor and major trade routes.
Whenever some chart data is modified, the system is updated quickly and easily in a matter of seconds. These updates are free and guarantee a safe navigation.
Flexible purchasing options
From Zunibal we offer an à la carte purchase service. The user pays an annual subscription and decides which cards he wants to buy. We offer different packs to facilitate the purchase and its use.

Annual subscription.
The user can contract the number of cards he needs.
Possibility to choose between the different packs of cards suitable for fishing areas:
                    – Pack port
                    – Pack region
                    – Country Pack