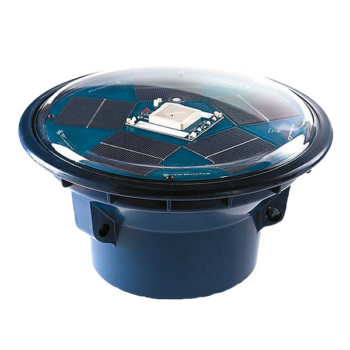 The Zunibal Zuni e7 Buoy is a satellite tracking and monitoring buoy for more efficient and sustainable tuna fishing The fast and reliable tracking of the object is essential. Therefore, we have designed a robust, easy to manage, highly reliable, eco-designed buoy. This buoy, together with the management software, ZuniSea Controller or ZuniSea Office, will give you a significant saving of time and fuel, in addition to enabling you to practice sustainable fishing.
Tracking flashes to facilitate its recovery.
Automatic management of energy consumption.
Single flat rate.
On-demand requests.
Information in real time.
Sustainable, robust and marinized design
Flatter surface better integrated in the setting.
Colour developed for its integration in the marine environment.
Designed with solar panels.
Free of maintenance, replacements and consumables.
The robust and marinized design guarantees the watertightness of the product, extending its useful life.