We have had the pleasure of participating in the new edition of the main event on marine energies in southern Europe, the World Maritime Week, held from October 5 to 7 in Bilbao. The main researchers, leaders and companies whose main objective is the development of marine energy sources have met there, including Zunibal.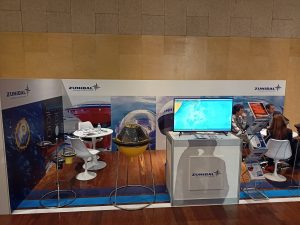 World Maritime Week reminds us that the sea offers high potential in supplying renewable energies, such as wind and wave power. This provides great environmental advantages thanks to the reduction of emissions, which cause the greenhouse effect.
At the same time, the development of projects aimed at taking advantage of this type of energy will provide great opportunities to the industry of the Basque Country, since it has an indispensable technological infrastructure that will facilitate progress in the use of renewable energies.