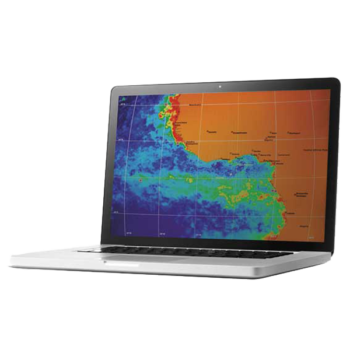 ZuniSea Office is a comprehensive management tool that optimises and facilitates tuna fishing. A fully autonomous system that offers full control of buoys and the fishing tools from land. The use of alternative technologies or equipment is not required. It offers information on hot tuna points, for tuna charts, plankton, probe and temperature history, etc.
Integral management from the office.
Provides real-time information about the vessels and the buoys.
Agile and intuitive system, configurable according to the needs of each user.
For-Tuna Chart software included (maps of temperature, plankton, wind, hot-tuna points, salinity, etc.).
High resolution.
Agile and intuitive system.
Graphics of the fishing history.
 Real-time communications
 Secure and confidential communications.
 IP communications.